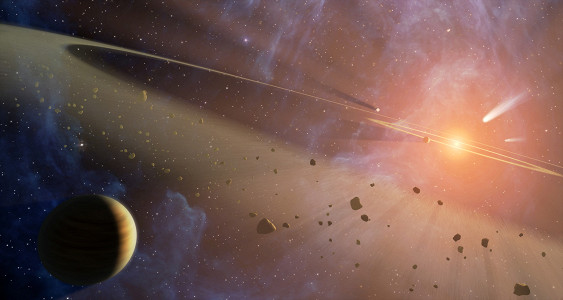 ASTRA Institute
We will be opening public websites in early 2019. For further information, contact us via +1 (505) 926-1399 or by email to contact@tdyn.org.

ASTRA Institute is dedicated to research in cybernetics and engineering systems, especially pertaining to energy, vehicles, habitations, and other structures for space exploration and terraforming and also for application to uses on Earth in extreme environments.
The name, ASTRA, embodies the expression of the Institute's mission: the study and practice of Astro-Terrestrial (Space-Oriented) Cybernetics and Intelligent Engineering Systems.
There is a faculty comprised of Fellows, Mentors, Researchers and Visitors. There is an organizational affiliation with one or multiple universities and other institutes but the institute is independent from any other institution. (The mission and activities are consistent and similar to some of the original motivations and founding ideas of the Institute for Advanced Study, Perimeter, Kavli, and a few others, as well as to the Institute for Innovative Study.)
There are multiple programs and projects in which ASTRA Institute is centrally active, each being an engagement in long-term collaborative research and development. There is one Institute Program in which ASTRA is the primary program lead. This is:
(Primary Program)
ASTRIC –Asteroid Reconnaissance, Intervention and Control, focused upon cooperative robotics for asteroid (and other space-object) operations including mining, terraforming and trajectory alteration for planetary defense and specifically the avoidance of impact collisions with Earth and other objects in space.
(Additional Program Activity, in order of engagement attention and involvement)
TETRAD Seminars - series of seminars focused upon topics of foundational physics, biology and the life sciences, psychosocioeconomic dynamics (PSED) and space sciences. ASTRA focus is on space-science and extreme-environment topics.
ASTRIC Project Development - additional documents